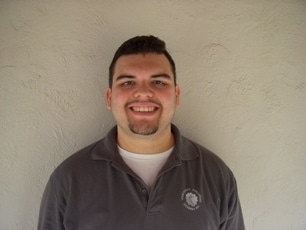 Eddie Verde will attend Rollins College in Winter Park and already has selected his fall classes. He was accepted in to the Hamilton Holt School of Business, where he plans to study international business in a 3/2 program in which he will receive a bachelor's degree and master's degree within five years.
Verde plans to attend the program in the evenings and continue to work at the U.S. Customs Bureau during the day. He has received a Hamilton Holt scholarship and is applying for other financial assistance.
"This was my first choice and is a great opportunity," Verde said. "This school not only has a national reputation, but also is known internationally as a good business school."
Verde also was accepted to Valencia College, where he has been dual enrolled during his senior year, earning a spot on the Valencia College Dean's Honor List for Fall 2013 term.